Top 5 good movies on Netflix you should not miss (Part 1)
Netflix is ​​the favorite movie streaming application on  TV, laptop with a huge movie store and is attractive for all ages. 
Let's check out the list of 5 good movies on Netflix!
Daredevil Season 3
Daredevil is one of six TV series being produced by Marvel and Netflix . Focus on street superheroes in New York and perform tasks that superheroes like Iron Man (Robert Downey Jr.) and Captain America (Chris Evans) don't have time to care.
Daredevil can be seen in general and the third part of the series in particular is the ace of the superhero television series at the present time, continuing right after  the end of the Defenders , built on famous characters. Marvel's Matt Murdock, son of a boxer.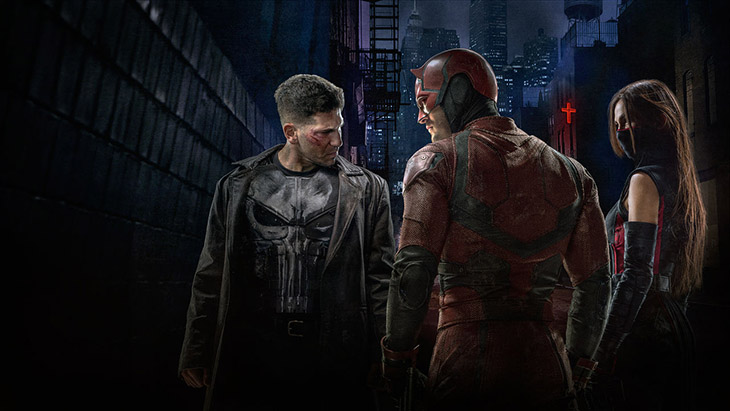 His father became a victim of the gangsters when he was about to confront them. Matt is determined to avenge his father even though an accident since childhood has stolen his eyes.
However, the accident also brought him a great psychic ability, he has the ability to see, hear, feel more than others. Matt became a lawyer during the day and a DareDevil at night filled with horror. After the lover was killed, Matt decided to search for Bulleyes for revenge, and he accidentally learned the secret of the death of his father, …
With a thrilling and logical scenario , the film gives viewers thrilling and breathtaking footage. Along with that, techniques and elaborately invested images have really conquered millions of audiences around the world.
Stranger Things
Stranger Things is inspired by real events in history, and is set in an imaginary setting in a rural town of Hawkins, Indiana in the early 1980s.
Here they built the Hawkins National Laboratory, on the one hand they conducted science experiments for the US Department of Energy on the other hand, on the other hand they secretly performed supernatural and abnormal science experiments , in there are also experiments on the human body.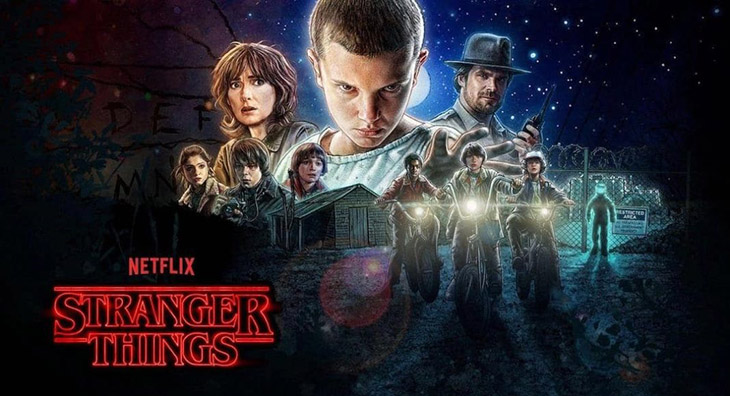 Inadvertently, they created a gateway into the parallel world called " Reverse World ". This has caused dreadful dangers for the unknown town of Hawkins.
What attracts the audience is the horror element of the film, exploited mainly through science fiction but also a little fanciful in itself, which has become an obsession for many viewers. with inhumane experiments on El or the consequences it brought to the deserted town in the 80s.
The film will make viewers go through all the stages of joy, sadness, pain and happiness, want entertainment with entertainment, want to have academic academia, want to brainstorm with brainstorm, want to laugh and laugh release the throttle, …
---