Micro Machines World Series – A quality game for car model addicts
Micro Machines World Series promises to treat fans with fascinating details and realistic 3D images as vivid as real life. For PS1 gamers, the name Micro Machines is no stranger.
This is one of the funniest racing game series ever released, set around the tiny models that everyone was fascinated as a child. Micro Machines will now return to the World Series version preparing to attack the game village in April.Micro Machines World Series not only recreates the feeling from familiar games but also brings a series of standard visual effects HD novelties, giving you a family-friendly experience that we rarely see at such a close angle with mobile games.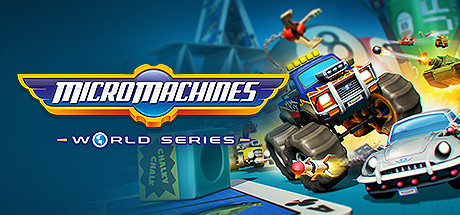 By bringing you traditional game modes like Race or Elimination, Micro Machines World Series will also introduce a series of new game styles, typically Battle Mode. This mode will give you the opportunity to experience a variety of battlefields and break down the terrible structures on the world against gamers around the globe or AI powered machines. At the same time, Team Play mode will allow you to play together and use special skills in addition to a variety of other new modes such as King of the Hill or Capture the Flag.
Micro Machines World Series is designed with exciting and engaging turn-based battles, taking full advantage of the selection and experience mechanism with players of all ages and abilities, even human views … Not only that, the game is also an easy to control product, making it impossible for gamers to quit halfway.
Mr. Jonathan Bunney of VP Publishing said: The original version of Micro Machine is a groundbreaking speed game, capturing the hearts of fans in the gaming community today. We saw last year's unexpected success with the free-to-play mobile version, and this new console title will undoubtedly create even more amazing achievements. In addition, the game will also give you unforgettable experiences such as playing games with friends on the sofa or playing with gamers half way around the globe.
---